Business
When to Call in Professionals for Concrete Crack Repair?
Have a building surface made of concrete; then, concrete cracks are bound to happen. It is an undeniable fact. However, some cracks need more attention than others, and if not given immediate concrete crack repair, it can have serious consequences. So how you can tell the difference?
Cracks are caused for a number of factors. It include:
Thermal expansion and contraction
Earthquakes
Sub-grade settlement
Heavy loads 
This leads to internal and external stress that ends up in resulting large and small cracks.
Concrete Crack Classification-Structural and Non-Structural
Concrete cracks are classified in two ways: structural and non-structural. The former affects the integrity of the building. When cracks appear in support beams, columns and load-bearing areas, it requires your attention. It makes the interior reinforcing steel to corrode, and this further weakens the structure.
The later classification does not affect the building integrity. However, they need to be addressed due to various cosmetic reasons. If there is water leakage or you need to take proactive steps to prevent those cracks from expanding over time and eventually affecting the structural integrity, you need to fix them. Further, these cracks can also result in other severe challenges.
The length width and depth is another major consideration. Cracks about the size of hairline are usually not a serious issue, but their location matters. A large amount of them can indicate underlying stress that needs to be addressed immediately. Also, with the increase in its size, the concern needs to be increased. Remember a rule of thumb, cracks bigger than 0.015 inches or larger needs to be investigated.
A third concern of the cracks it is orientation. Cracks aside from those in beams, columns or load bearing areas are of lower priority. The warning signs include:
One side of the fracture is offset from the other
Closely spaced cracks
Repetition of the same cracks on the same locations on each floor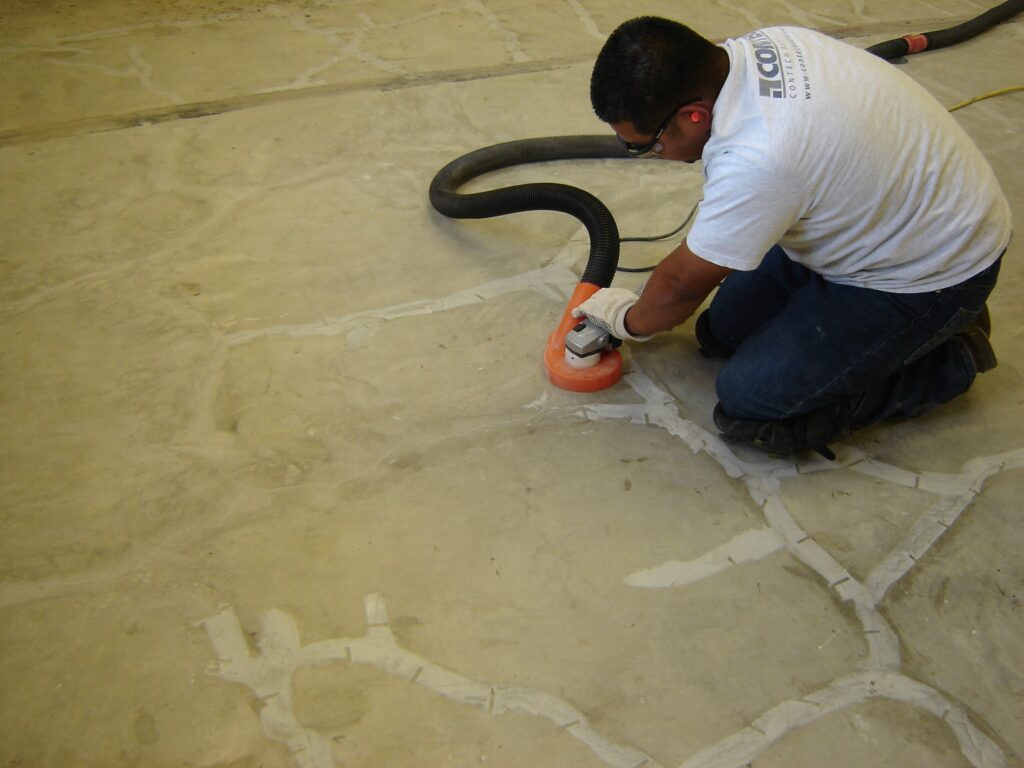 Epoxy in Structural Concrete Repair
In lots of instances, epoxy is the most reliable method for concrete crack repair. Although there are many epoxy types. However, the high-performance epoxies made for structural concrete crack repair are the focal point here.
First is epoxy injection on structural slab ground. In this investigation on massive cracks in the concrete caps that sat on top of concrete pile foundations are done. In this method, epoxy enters the cracks to join the fragment caps.
Water, however, offered an additional challenge. In this, the epoxy deal with a saturated environment. An epoxy fills 3 area inch cracks and cure within the presence of water. DDRILLA LTD focuses on making 2 structural epoxies and application device designed for concrete structural maintenance, which includes at industrial plants, bridges, stadiums and parking decks.
You can run into tough environments such as cracks full of water, cold temperatures or surprisingly huge cracks that require a tailored solution. DDRILLA personnel is knowledgable about epoxy in general and their own products in particular. And also the environment in which they are used. We usually identify potential products and consult with the manufacturer for advice on product use.
They have worked in this industry for several years. All employees have been thoroughly trained in the use and application of epoxy resins. Also, in various devices for structural repair.
Their artisans apprehend the physical properties of the numerous resins and the way to combine them to make sure the job is completed properly. They use the latest equipment, material and possess expertise for a broad range of resins. So when you run into something unique, don't worry! They understand which one or which mixture is the best.