Transporting patients to hospitals, homes, airports, train stations, boarding houses, sanatoriums, and clinicscan be challenging for their relatives. Patients require attention and care during transportation from one place to another. Generally, ordinary individuals are not aware of all this. That is why hospital transportation services come to help you. They have the right experience and qualifications to transport patients safely.
There are many cases wherein there is a requirement for non-emergency hospital transport. All popular and famous hospitals have ambulance services that reel under the heavy workload. Transport services for non-emergency patients remain unavailable. In such situations, non-emergency hospital transport comes to their rescue.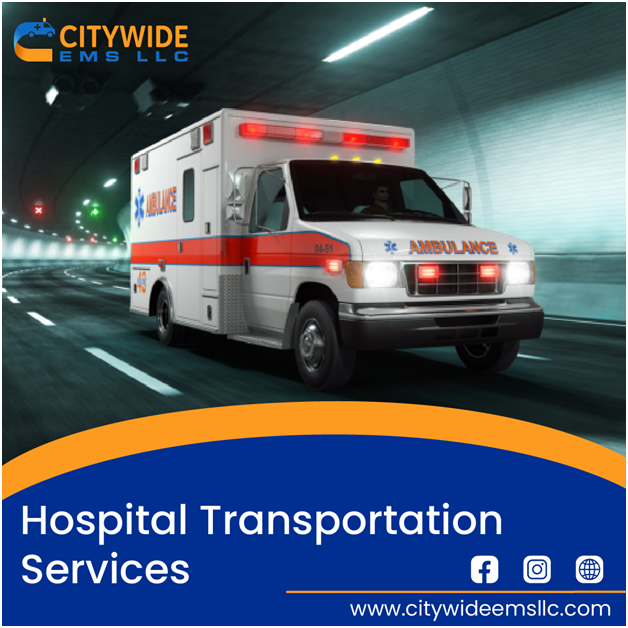 You can easily opt for hospital transportation services by calling the service provider and booking an online appointment. You need to provide a few details to the service provider to book an appointment, such asthe patient's full name, age, weight, time and address of transportation, contact numbers, etc. The executive will verify all the details and book an appointment.
On the scheduled date and time, the transportation van reaches the specified destination. It is equipped with chairs, wheelchairs, shock absorption, locking system, orderlies, doctors, nurses, drivers, technicians, etc. They take the patient to a particular destination safely and with ultimate care. Trained medical professionals comply with safety requirements, which includes regular disinfection drive. They also give the required medical assistance to the patient to stabilize his/her condition before admission to the hospital.
Nothing is more important than ease and comfort. It's worth spending some bucks if it is possible to carry patients to hospitals and other locations. Non-emergency hospital transport is always available at your service. Their services are available round the clock. Non-emergency hospital transport carries patients to destinations in different conditions, such as in a state of shock, unconsciousness, minor injuries, spinal injury, etc. Such services reduce the hospital's ambulance services burden and give some respite to drivers & healthcare professionals.
Hospital transportation services care about the well-being of individuals. They reach the specified place quickly and carry them to hospitals/other locations on a professional level. Qualified professionals arrange the transportation of patients in all directions using modern facilities and equipment. They keep the patient in a stable condition during transportation and safely carry the patient to the destination.