Travel
Rajasthan Tour Guide to Plan a Hassle-free Trip
Rajasthan tourism has been attracting a hefty amount of people, for a few years. Due to the rich culture, heritage a lot of tourists visit the state. Also, a lot of people are fascinated and want to book holidays in Rajasthan; while being in the Lands of maharajas. Rajasthan's all the major cities are well connected with air and train routes. Which you can easily take to explore different tourist areas of the state. However, apart from sightseeing and having delicious Rajasthani cuisines in Rajasthan, one can also spend time exploring the golden triangle tour which includes Jaipur, Delhi, and Agra. You can book the best Golden triangle India tour packages with LIH.travels.
Coming to the point, Rajasthan has amazing nightlife of some famous cities to unleash; such as Jaipur, Udaipur, and Pushkar. Check the detailed Rajasthan tour guide to get more information about Rajasthan tourism and the best time to visit.
There is nothing in Rajasthan that will not amaze you, from the beautiful palaces, Havelis to the beautiful and happy festive. Everything in Rajasthan will make you want to explore the place a bit more. Also, the summer season of the state is extremely hot and the temperature soars high. So keep this handy Rajasthan tour guide for a hassle-free travel experience.
How to reach Rajasthan-
All the major cities of Rajasthan are well connected through rail, buses, and airways from Delhi, Mumbai, in fact, all the other cities of the country. If you wish to travel to Rajasthan you can take a train to Jaipur, Udaipur, or Jodhpur. However, you can easily fly down to major cities of Rajasthan such as Jaipur, Jodhpur, and Udaipur, by taking a flight from Banglore, Delhi, Mumbai, etc.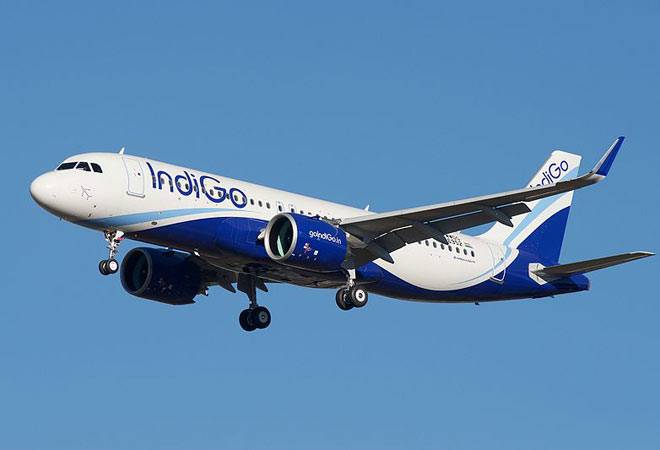 Also if you are traveling from Delhi or any nearby state such as Haryana, Gujrat; you can easily take a bus from the cities and can reach Rajasthan within the overnight journey.
Weather In Rajasthan-
The summers in Rajasthan are extremely hot. Thus the months from April to August are extremely hot as the temperature rises sour and sometimes reaches 50 degrees Celsius. So if you are planning to visit Rajasthan during this season; make sure if you can take so much heat. However, months from Oct and March are ideal to explore Rajasthan as the temperature is pleasant and bearable.
How many days are sufficient to explore Rajasthan-
If you just want to explore one f the multi cities of Rajasthan; a trip of 2 nights and 3 days is enough. For example, you can explore any city among Jaipur, Udaipur, Mount Abu, etc. However, if you want to explore all the major attractions of Rajasthan to the fullest a trip of 8 nights and 9 days is ideal to help you explore Rajasthan.
Famous Cities To Visit In Rajasthan-
If you plan to visit Rajasthan for a good amount of time. Make sure you make a visit to some of the major cities of Rajasthan such as Jaipur, Udaipur, Pushkar, Jodhpur, etc. All these places are connected well with roads and railway lines. Some of the things which you can explore while being in these cities are as follows-
1. Jaipur-
Jaipur, the pink city is commonly also known as Gulabi shahar is the capital of Rajasthan. While being in Jaipur you can explore some of the major tourist attractions such as Hawa Mehal, Nahargarh fort, Jaigarh fort, Jantar Mantar, Galta Ji temple, etc. Also, you can shop for a lot of souvenirs and colorful clothes and shoes for yourself. Also, don't forget to try the famous Rajasthani Kachori and dal bati churma while you give your visit to Jaipur.
2. Pushkar-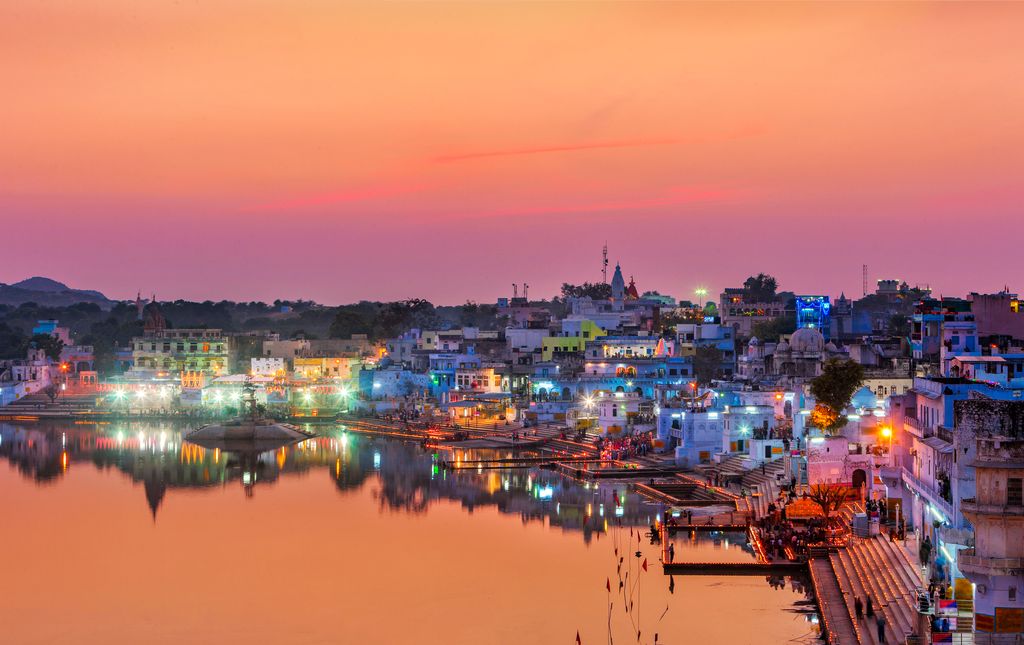 Pushkar is a small town near Ajmer in Rajasthan. It is a heavenly abode to more than hundreds of temples. The city also has a famous Bhrama temple which is dedicated to the lord of the creator and was made in the 14th century. Apart from it, the city has great nightlife and roadside cafes with scrumptious Italian and Lebanese food dishes. You can also enjoy the sunset from the Pushkar lake or if you are lucky enough you can see the beautiful Pushkar festival.
3. Udaipur-
Udaipur is another royal city in Rajasthan; which is famous for its lake palace and the beautiful lake view. While being in Udaipur you can see the grandeur and amazing architecture of the city. There are a lot of places which you can explore while you are in Udaipur some of them are the Jaisamand lake, Fathesagar lake, and the beautiful and Royal palaces surrounding the city.
Jodhpur-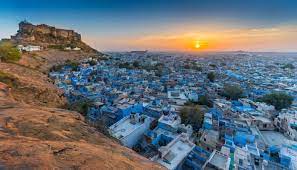 The blue city of Rajasthan, which is home to a lot of palaces, and Havelis is Jodhpur. The grand architecture, street-side food, temples, and palaces are sure to sway your heart. A two-day trip is enough for you to explore Jodhpur, and see all the major attractions of the city.
Things to Do in Rajasthan-
Apart from sightseeing and exploring, there is a lot of fun and adventurous things which one can do while being in Rajasthan. Some of them are listed below-
Safari- you can do safari while being in Rajasthan, in Sariska tiger camp, or Ranthambore.
Explore Choki Dhani- To get a real zest of Rajasthan; explore the culture and delicious traditional food of Rajasthan.
Hot air balloon- explore the thrill of flying; which is possible for the traveler while being in Jaipur, Pushkar, and Ranthambore.
Enjoy the exotic desert camping in Rajasthan; in Jaisalmer. However, make sure you do not try that in the extreme summer season as it could lead to sunburn to you.
Sand dune bashing- If you are an adventure lover, then do try the dune bashing in an SUV in Jaisalmer. The thrill and the adventure of the ride will be worth remembering and a lifetime experience.
Camel Safari- If you are visiting Rajasthan, this is the one thing you should definitely do; to get a once-in-a-lifetime experience. Just take a tour to your favorite city from a camel ride and enjoy the views.
Conclusion-
Explore Rajasthan like never before with the amazing trips curated by the Leisure India Holidays. One can choose any package from the pre-curated packages of the company. Or can also get a fully customized package according to their wishes and wills. The company is so popular as they are highly known for their hospitality and budget-friendly services.