Business
How to Find the Best Contractor for Hybrid Flooring?
Are you planning to enhance the look of your floor? Finding a reliable flooring company is probably the most important thing you need to do. Hybrid residential flooring has become quite trendy nowadays and you can choose it to improve the appearance of your floor without spending hugely.
Hybrid residential or commercial flooring requires a professional hand and that is why you need to hire the right people for the job. If you are not aware of this latest trend and do now know whom to hire, you must follow a few simple steps. In this article, we will show you the right way to reach the best company for hybrid flooring.
What is Hybrid Flooring?
Hybrid is the latest innovation in the world of flooring. It is a combination of both vinyl and laminate,  it delivers a rigid floating floor. This type of advanced flooring option is suitable for both residential and commercial spaces even those with high traffic.
Hybrid features multiple layers of different materials compressed collectively to create a solid surface. The flooring option has become quite popular and now many flooring contractors are providing hybrid flooring solutions at affordable costs. Let us focus on the ways to reach the best company for hybrid floors.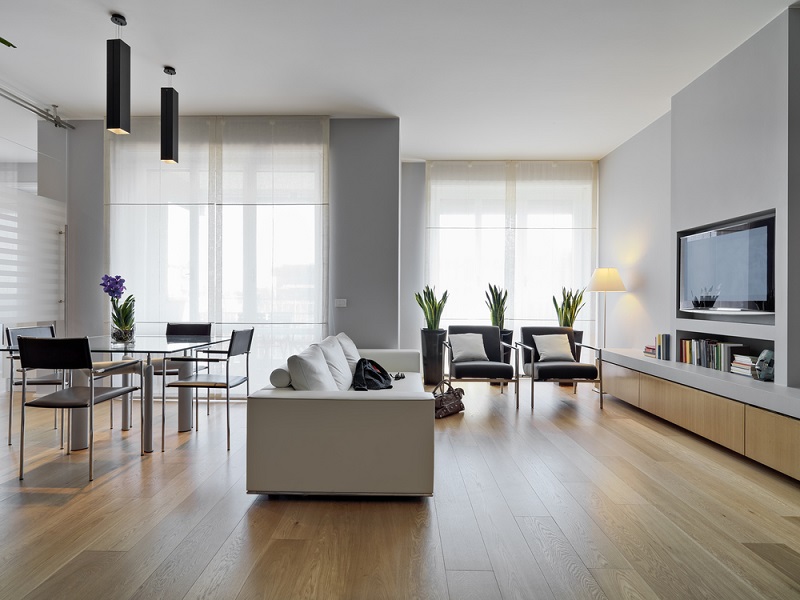 Nearest or Local Shops for Floorings
Flooring tiles and sheet dealers will have the updated collections of floorings. All, you need to visit the nearest shop to find out the best flooring material for your home flooring. If not, available then you can check for online options for purchasing.
Types of Flooring
If you are searching for a reliable flooring contractor for a specific flooring type, you have to be aware of it. Remember, not all the flooring contractor is specialized in various types of flooring options. If you are looking for professionals for hybrid flooring, you have to concise your search accordingly.
Hence, make sure the contractor you are going to hire is specialized in hybrid floors. Reputable contractors are experts in different types of flooring and you can expect a satisfactory outcome from them.
Get References
If the contractor you are talking to is associated with the industry for many years, he/she should not hesitate to give you the list of previous customers. Once you get the references, it will be easier for you to check the quality of their works. You can learn a lot of things about the company in this way.
Skilled Labours
Hybrid flooring can be installed on existing flooring or a new floor, but you will need skilled labor if you have no idea of the setting the floors. These are planks that are necessary to be placed one after another, so in order to be placing them properly, you should hire skilled laborers. It is not troublesome or causes mess similar to the laying of tiles.
Maintenance Plan
Maintenance is going to be an important factor and you must have a clear idea of it. Although hybrid flooring is durable and easy to clean you may have to consider occasional maintenance to give it the best look. Now, ask the flooring company about its maintenance plan and its cost.
In some cases, flooring companies offer a warranty and assure to provide maintenance service for free within a certain period. If the company does not provide a warranty, ask about the cost of maintenance jobs.
This is how you can choose the best contractor for hybrid flooring. Hybrid is an advanced flooring option. It is tough, stylish, and comfortable. If you are planning to install hybrid residential or commercial flooring, talk to a local contractor and get an estimate today.