Translations into Catalan are absolutely necessary to respect the social, economic, and cultural context of Catalonia, where Catalan is very present in both social and political terms. More than 43% of the population use it as an everyday language and for 33% it is a mother tongue. The circulation of Catalan extends beyond the region of Catalonia. For example, it is spoken in a large part of the Autonomous Community of Valencia, in the Balearic Islands, in the eastern part of Aragon, in Andorra, in the French Eastern Pyrenees, and in the city of Alghero in Sardinia.
In addition, the high financial and economic importance of Catalonia should be emphasized, which makes the region attractive for investments, exports, and imports. Having all information translated into Catalan or from Catalan to other languages ​​by a professional translation agency is the key to doing business in Catalonia.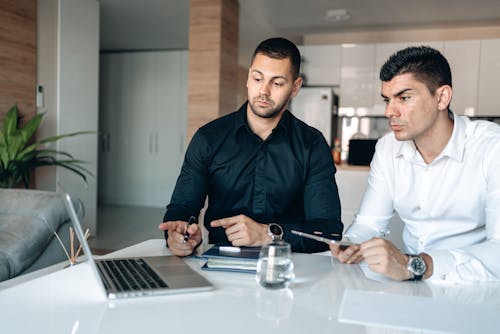 Another important sector of the Catalan economy is tourism. In order to attract international tourists to Catalonia, all tourist content must be translated into the main international languages ​​in order to advertise services, cultural offerings, etc. in the mother tongue of potential customers and thus attract their attention.
Currently, the number of people speaking Catalan is 10.02 million.
Native Catalan translators
At blare, we have professional, native-speaking Catalan translators with many years of experience. When you assign us a translation into Catalan, we will assign you a native Catalan translator with experience in your industry. Every Catalan translator must meet the following requirements:
* Native Catalan translator
* Relevant university degree in translation
* Continuous training
* Comprehensive experience
* Expert in various fields
Professional translations of documents and texts from all business areas into Catalan
Many of our customers come from abroad and have direct relationships with Catalonia, which is why a large part of their documents and content has to be translated into Catalan. Likewise, Catalan companies strive to offer their products and services around the world. For this reason, they have to have their content translated from Catalan into other languages ​​in order to strengthen their international positioning.
The translation of your documents, services and products into Catalan is imperative when dealing with local authorities, as they require all documents to be submitted in Catalan.
Currently, in industries such as tourism, technology, retail, banking, engineering, international trade, e-learning, medicine, audiovisual, law, etc., large amounts of information are being translated into or from Catalan.
We receive requests for the translation of a wide variety of texts: contracts, press releases, emails, catalogs, product descriptions, annual reports, articles, books, apps, games, manuals, websites, e-commerce platforms, etc.
With us, you can order any translation service into the Catalan language or from Catalan into another language.
Sworn translator for Catalan
In many cases, our customers need a certified translation in order to make their translations legally binding. We have sworn translators for Catalan who are accredited by the Ministry of Foreign Affairs and we deliver certified translations from Catalan to Spanish and from Spanish to Catalan, which is legally valid inside and outside Spain.
In the case of certified translations, the translator confirms with his seal of approval awarded by the Ministry of Foreign Affairs and his signature that the translation is true to the content of the original document. Certified translations are always delivered in paper form, signed and stamped by the sworn translator, with a copy of the original attached.
We often do certified translations from Catalan, usually for administrative procedures, public tenders, notarial matters, or legal proceedings. We can offer you the best translation prices and fast delivery times.
Translations from and into Catalan
The Catalan market exchanges a large number of goods and services with other markets and is attractive to tourists, which is why translation services from Catalan and into Catalan are part of the daily routine of our translation agency.
We have many native Catalan translators and can guarantee maximum quality at low prices. We can offer you translation services into or from Catalan in the following areas:
Catalan translations for e-commerce
Translations into Catalan for architecture and construction
Catalan translations for e-learning
Translations of websites into Catalan
Catalan translations for the tourism industry
Translation of audiovisual content into Catalan
Translation of scientific content into Catalan
Translations into Catalan for the financial sector
Certified translations into Catalan