Business
How Much Does Ecommerce Fulfillment Cost?
One of the basics you must get right when running a business is ecommerce fulfillment. It's essentially the process of storing, sorting, selecting, and finally shipping your goods to your customer.
As you grow your business, it's going to become more burdensome and expensive of a cost for you. It's also a chore that you may want to consider outsourcing at some point and looking into the cost to you for using ecommerce fulfillment services.
Ecommerce Fulfillment in Detail
The ecommerce fulfillment process starts working as soon as your customer places an order. The warehouse where you're storing your goods receives a message or information regarding details of the order. The fulfillment centre staff then finds and locates the exact item, which is known as picking. The customer must receive the right stock from the right inventory. Once it's picked, the stock is then 'packed' by way of being wrapped, boxed, and sealed according to the specific instructions. It's shipped out to the customer and the job is complete.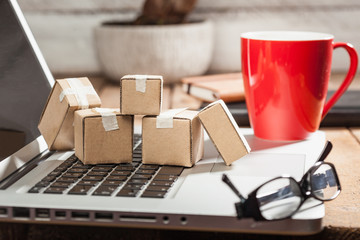 The Cost of Ecommerce Fulfillment
In ecommerce, fulfillment is the whole process that takes place after a customer places an order and before they receive their purchase. Three main types of expenses come with outsourcing this task.
· Fulfillment services costs: These are ongoing fees that cover your license of the order fulfillment software, along with customer support and integration with your shopping cart.
· Fulfillment centre costs: This is what you'll pay to receive your goods at the order fulfillment centre, and includes storage fees. Storage fees are typically charged by pallet space (around 1m3), or per individual letter or parcel.
· Order fulfillment costs: These costs cover the picking and packaging of stock, and include returns handling.
You might want to look into a subscription rate that many providers offer, which can be a more cost-effective option. It's especially a wise choice for businesses with large sales volumes. For a single, fixed monthly fee, you'll get an agreed amount of orders (units) fulfilled.
Weighing Your Options
Choosing the right eCommerce fulfillment supplier is one of the most important decisions you might be making for your business overall. You want to ask yourself if it's quick, cost-effective, quarantine-friendly and if it's right for you and your company. The reality is that when it comes down to price, fees for the picking, packing, delivery, and storage all tend to differ wildly across providers. Consider if you have small-sized, low-value goods, sold at high volumes, or if the provider caters to businesses of all sizes.
You'll also want to know your supplier's shrinkage or breakage rate. It also includes lost or stolen items. Most providers have a shrinkage rate usually between 2% and 5%, but can be as high as 10%.
Conclusion
Ecommerce fulfillment and its cost are a significant part and aspect of your business. You may want to consider learning more about and comparing eCommerce fulfillment services costs to ensure it's a good fit for your business. Businesses all over choose to outsource their fulfillment responsibilities to save time, free up storage space, improve customer service, and alleviate themselves of the duties of managing and paying a team to do it.