Tech
10 best Gift Ideas to Surprise Your Loved Ones at Any Event
Knock…. knock…. knock, the new year is knocking on our door. We have already planned for what we will do on the 31st night. The new year inspires us to forget the bad dreams of the past and start everything with new expectations.
We like to do something different with family and friends in the zero hours of starting a brand-new year. It is now a tradition all over the world as you can see people celebrate the day with cakes, fire-works, air balloons, etc.
Gifting is a popular new year's event that takes in everywhere from gaming to real life. The new year brings the opportunity to send gifts to friends, loving, and caring people.
Although most of the time we tend to buy gifts from the store, we wrap them up and give them to someone. What if you gift something with your own craftsmanship?
That will be pretty cool and engaging, when the person will receive your gift and know that it was made by you, it will surely make them happier.
So, in this article, we are giving you some gift craft ideas that you can try on your own to share love and surprise on any occasion like birthday, new year, Valentine's.
1.Wood slice portrait
It is a great idea to make something different and attractive. If you are thinking of surprising, you're loving onewith gifts made by you, then a wood slice portrait will help you in this regard.
This ornament is so easy to make and you don't need any complex instruments to create it. all you just need is,
Wood slices
Photographs
Pencil
Ribbon
Scissors
Drill machine
Glue
First of all, you have to slice wood to the size of the picture you want to attach. don't choose a large picture as it looks well into a smaller one.
Print out the photo, cut that with scissors if it doesn't fit the woods slice. Once it fits, apply glue onto the wooden disk and place the picture on that. now make a little hole on the top of the slice and input the ribbon through that.
Cards with Digital art and illustration
Gift cards with great design and typography can turn anyone's mood instantly. Cards are easy to make and you can create countless cards to send to lots of friends and neighbors.
In particular, you can design the card in such a way as to who will accept it. To do that, you must have a good hand in digital art and illustration. Having expertise in those sectors will provide you the chance to design anything you want perfectly.
don't have the skills but determined to learn digital art? no problem, you can start with illustration, typography, basic editing and also learn about different types of clipping paths in photoshop.
Pull out the photo album
Sending a gift made by you is better than any other readymade gift bought from the store. Handmade gifts create a space to think about the sender's how efforts they did to create the gift piece.
If you are thinking the same as crafting a gifting item on your own to send someone, then pulling out a photo album will be the best option to choose. A pull-out photo album will remind the person about some great moments that are spent with you.
To create a pull-out photo album, you will need,
4×4" print-ready photo
13×65 cm colored card
Glue stick
Pen/pencil
Ribbon
Glue/Sellotape
First, you have to print out images that you want to attach to the album. Before printing, you should apply quite editing through the software on them. perfect editing can make the image more attractive to see.
Take the colored card and fold that according to how many images you have to include in it. then glue photos in each particular square of the colored card.
Put it into a wooden box that has a cover. You can make as much space as you want to attach images on the colored card.
Scrapbook
Scrapbooks are so popular handmade gift items. Making scrapbooks has become a hobby as so many girls especially love to make scrapbooks in their leisure time.
A scrapbook can hold both images and typography, so it gives you chances to include whatever you want to show to your loved one for whom you created the scrapbook. What do you need to create a scrapbook?
Square scrapbook album
Square scrapbook page
Background paper
Selection of card stock, white, solid colors, and patterns
Stickers and emblem
Paper cutter
Scissor
Marker pen
Glue
There are so many tutorials on YouTube showing how to make a scrapbook from scratch to the end. You can check any of them to create your own if you don't have the idea. You can give a scrapbook as a gift on your birthday, new year, Valentine, and other occasions.
Explosion box
Looking for a fun and unique gift ideas that can blow the mind of the receiver? Then the explosion box is the one you are thinking about. An explosion box is a box that is full of arts and crafts. When the box takes off the lid by receivers, it pops open and explodes with pictures, messages, and even gifts inside.
An explosion box is nothing complicated, you can easily make it with colorful papers. Making an explosion box is so easy if you have the idea to make that. to make this beautiful piece, you just need is,
Colored card stock
Printed card stock
Adhesive
Color paper
Scissors
Stickers
There are many guidelines online and on YouTube you could find on making scrapbooks yourself. you can create one by following these.
Flowers
Flowers are great as a gifting item. Its fresh look and beautiful fragrance can even turn the person's mind with whom you have had a quarrel. There are a variety of flowers that have a difference in usage.
For example, most people use to give a red rose on valentine's day. You can give flowers to anyone as gifts or greetings. For the special purpose, it will be better to know the choice of the person as to what flower he/she would like most.
Home décor items
Handmade home décor can be the best item to give someone as a gift. You can craft anything that can be adjusted at the home to increase the beauty. You can paint or craft anything to it.
There are plenty of home décor ideas you can find online. Some of them are creative and so engaging that you can build on your own.
Box of chocolate
Who doesn't love to get a box of chocolate? Unlike a box, if you send someone a big sized Cadbury to any of your beloved ones, they must react like 'Wow or thank you so much".
No matter if it is a new year or a normal day to vent someone's anger, chocolates are so helpful as gift items.
Books
Books are everything for those who are book lovers. You can try to talk with them about other gifting items but they would go to choose books instead of others. if your favorite loves to read books, then don't make any other choice when thinking about gifting them. because nothing but books can satisfy them more.
Custom design coffee mug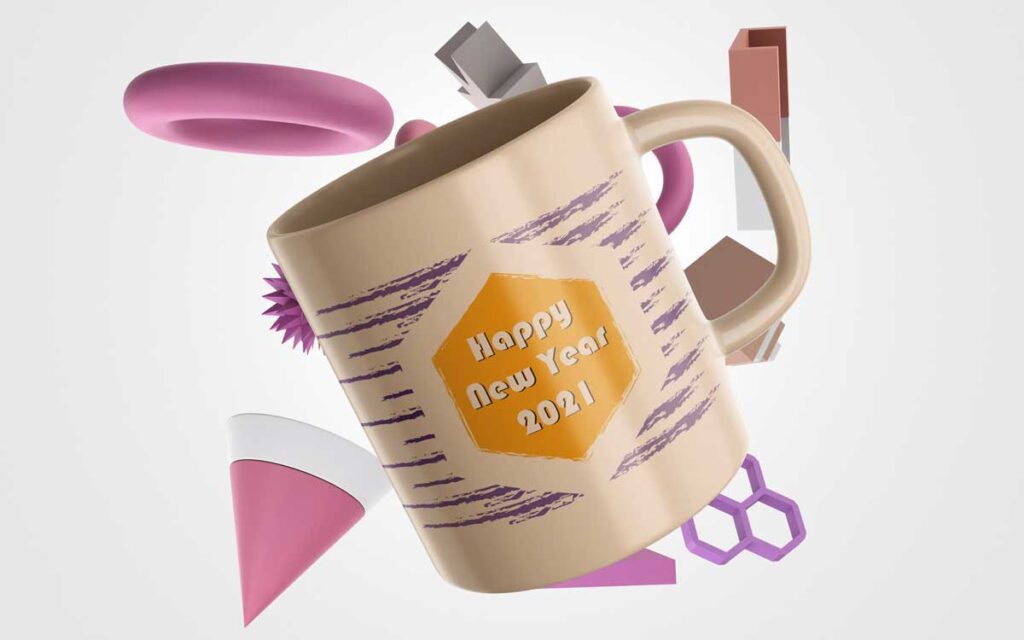 Custom printed coffee mugs are a trendy and tempting issue that is currently very much raised. People like to own unique and interesting things to attract the attention of others. a coffee mug with a custom print allows them to have something like that.
Custom print coffee mug used for both personal and gifting purposes. one can design coffee mugs with something they want or can be made for others' purposes. You can print photos, logos, bands logos, or typography on the surface of a coffee mug.
However, to make a custom design coffee mug, you can use an oil paint marker, dishwasher safe like vitrail glass paint, ceramic paints, or acrylic. Without this, you can go through a mug print design service company to have a coffee mug with a professional design on that.
These 10-gift ideas will help you to find a specific gift item to give anyone your nearest and dearest. You can pick any of them on any day or event to share love and care with you.